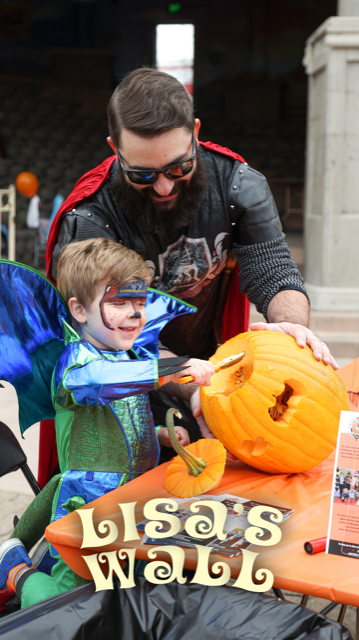 LISA'S WALL &
CARVING CLASSES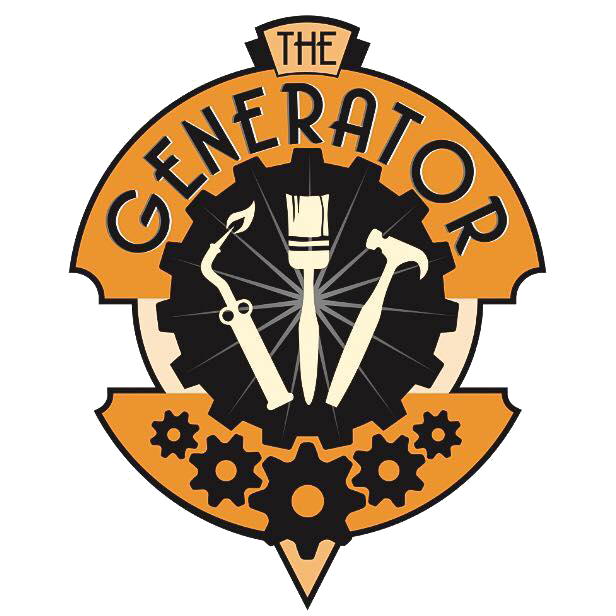 CARVING CLASSES
SATURDAY: 10AM – 4PM
We're offering FREE carving classes so you can be a part of Nevada's only Jack-o-Lantern Wall! On Saturday only, artists from The Generator will help you carve a one-of-a-kind Jack-o-Lantern for Lisa's Wall. Your Jack-o-Lantern can be silly, scary, spooky…the possibilites are as great as your imagination. The pumpkins are provided. Space is limited. First come first served.
LISA'S WALL
SATURDAY: 5PM
Lisa's Wall will be built using the Jack-o-Lanterns carved and created by people in our community. Get your cameras ready for that perfect fall family picture. On Saturday night, we're lighting up the pumpkins in a special ceremony.
Lisa's Wall is named after the founder of PumpkinPalooza, Lisa Bonie, the Executive Director of the Northern Nevada Center for Independent Living. Lisa's vision is to raise awareness for the NNCIL by bringing the magic of Halloween to local families. Since PumpkinPalooza was founded 10 years ago, Lisa's dream has been to have a pumpkin wall at the event.
VICTORIAN SQUARE
October 22-23, 2022
Experience the magic of Halloween with games, prizes, contests, costumes, and more at the largest fall festival in Nevada! PumpkinPalooza is two full days of good old-fashioned family fun in Victorian Square. The events is free to attend and features the PumpkinPalooza Midway, a jack-o-lantern wall, the Pumpkin Design Studio, carving classes, the Purple Pumpkin Pursuit, costume photo ops for people and pets, Nevada's only Pumpkin Derby, vendor trick or treating, food trucks, kid-friendly live entertainment, and so much more! Come celebrate spooky season this October 22-23 at PumpkinPalooza!
SPONSORS & VENDOR INFORMATION