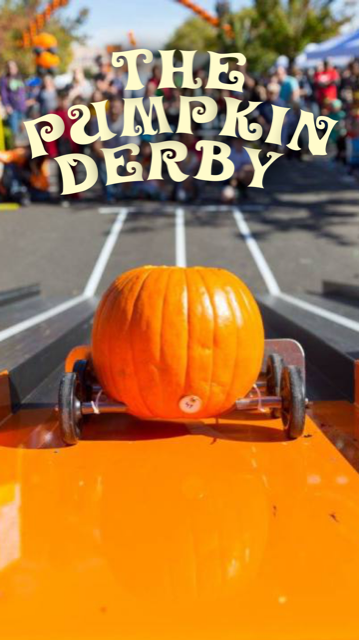 NEVADA'S ONLY
PUMPKIN DERBY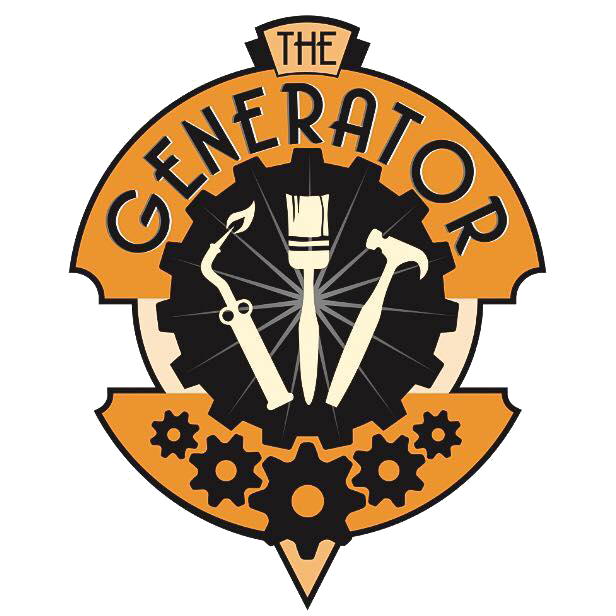 The only Pumpkin Derby in the state of Nevada is getting bigger and faster in 2022! Get a team together and get building for your chance at the Grand Championship. Everyone is welcome to enter. Need help building your Pumpkin Derby Racer? We have a full Pumpkin Garage with Master Pumpkin Mechanics from The Generator at the event ready to help. You can even buy a kit (including the pumpkin) at the Pumpkin Garage. You get to keep your Pumpkin Derby Racer, wheels, axles, pumpkin and all!
OFFICIAL RULES
Pumpkin Derby Racers must be crafted using a single, whole pumpkin. Pumpkins can be hollowed out, but they must retain their pumpkin shape.
Pumpkin Derby Racers must be created by inserting two independent axles through the pumpkin with wheels attached to the axles.
Prefabricated chassis of any kind, i.e. skateboards, strollers, Tonka trucks, etc. are prohibited.
The total weight of a Pumpkin Derby Racer (pumpkin, decorations, wheels, etc.) cannot exceed 25 pounds. Your pumpkin racer will be weighed before it's allowed to race.
Your pumpkin cannot exceed a width of 20 inches.
NO EXPLOSIVES or PYROTECHNICS are allowed.
Cheating is not tolerated
VICTORIAN SQUARE
October 22-23, 2022
Experience the magic of Halloween with games, prizes, contests, costumes, and more at the largest fall festival in Nevada! PumpkinPalooza is two full days of good old-fashioned family fun in Victorian Square. The events is free to attend and features the PumpkinPalooza Midway, a jack-o-lantern wall, the Pumpkin Design Studio, carving classes, the Purple Pumpkin Pursuit, costume photo ops for people and pets, Nevada's only Pumpkin Derby, vendor trick or treating, food trucks, kid-friendly live entertainment, and so much more! Come celebrate spooky season this October 22-23 at PumpkinPalooza!
SPONSORS & VENDOR INFORMATION